The ongoing rivalry between the Congress and the Bharatiya Janata Party (BJP) took a fresh turn as they clashed over the popularity of two prominent leaders – Prime Minister Narendra Modi and Congress leader Rahul Gandhi. The battleground for this debate was none other than social media engagement, with both parties presenting data to support their claims.
The Congress kicked off the showdown by showcasing viewership statistics from Sansad TV's YouTube channel, highlighting that Rahul Gandhi's parliamentary speech garnered more attention than PM Modi's. Additionally, Congress released a side-by-side analysis of the Twitter activity of both leaders. According to the Congress's social media team, Rahul Gandhi's last 30 tweets managed to garner an impressive 48.13 million impressions, while PM Modi's last 30 tweets lagged slightly behind with 21.59 million impressions. It's worth noting that the data was collected and compared on the same day.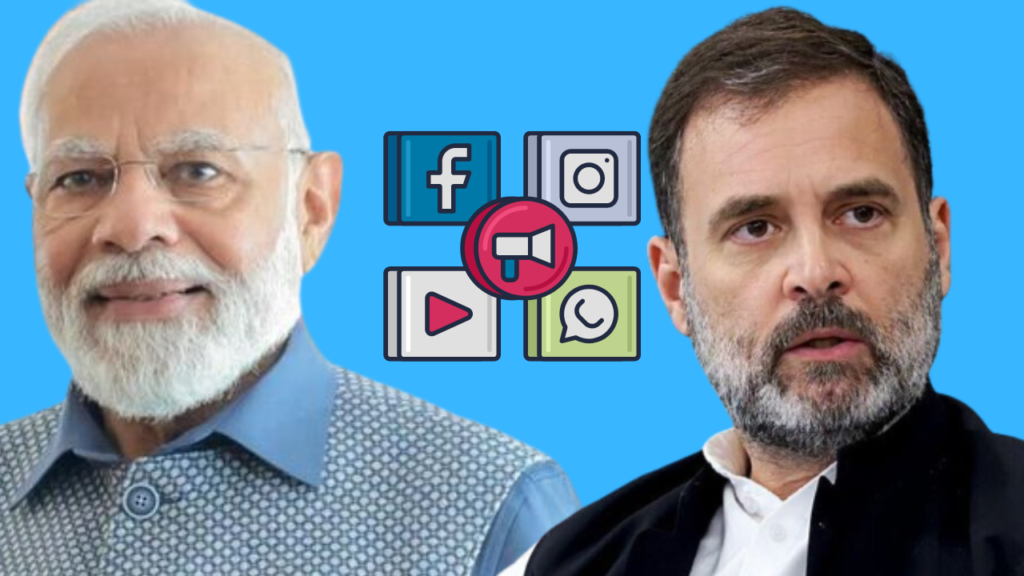 Swiftly responding to Congress's assertions, the BJP counterattacked with their own set of numbers, which seemed to favor PM Modi as the social media champion. The BJP revealed that PM Modi's account on the platform formerly known as Twitter (now X) secured an astounding 79.9 lakh engagements in the past month, while Rahul Gandhi's account trailed behind with around 23.43 lakh engagements.
Facebook engagement followed a similar trend, with PM Modi's account garnering approximately 57.89 lakh engagements in the last month, compared to Rahul Gandhi's 28.38 lakh engagements, as reported by the BJP. Further data on year-to-date Facebook engagement placed PM Modi ahead yet again, boasting around 3.25 crore engagements on his account versus Rahul Gandhi's 1.88 crore engagements.
The BJP didn't stop there and continued to provide evidence of PM Modi's dominance by sharing viewership figures from their YouTube channels. PM Modi's channel claimed an impressive 25.46 crore views within the last month, overshadowing Rahul Gandhi's channel with approximately 4.82 crore views, as stated by the BJP. Expanding the timeline to the entire year so far, PM Modi maintained a substantial lead with 75.79 crore views on his YouTube channel, leaving Rahul Gandhi behind at 25.38 crore views.
In the midst of this digital contest, the Bharatiya Janata Party also showcased Instagram account screenshots for both leaders, suggesting that the numbers themselves tell the story of viewership.
As the battle for social media supremacy rages on, both sides remain steadfast in their claims, leaving the public to interpret the data and decide which leader truly holds the digital popularity crown